Why These 7 Investment Pieces Are Worth Every Penny
The whole "New Year, New You" craze has gotten out of hand. Every January, we jump on the reinvention bandwagon after months of claiming to love ourselves just as we are. Sometimes, the same ole' thing is better than any fad out there. Same goes for those iconic pieces hanging in your closet. Sometimes the little black dress you've had for years is better than those trendy pieces you picked up last January when you needed a "new you" then also. It is time for a change, or not really, and revisit the foundations of an effortlessly classic and stylish wardrobe with these key investment pieces so you won't need to reinvent yourself for years to come.
1. The Bootie
BLAZE PEEP TOE BUCKLE BOOTIE, $164.95
Nothing elevates a simple tee shirt and jeans look than a sexy and sleek bootie. This updated version of the peep toe bootie is actually a steal at under $200 but definitely a piece that won't need replacing for quite some time.
2. The Classic Trench
BURBERRY TAN AMBERFORD TRENCH COAT, $795
While $800-$1500 seems like a lot, the Burberry trench is a classic for a reason. Since it launched, it hasn't gone out of style so we guess that CPW (cost per wear) makes that splurge a bit more justifiable as does look absolutely amazing every time you wear it. But if you're still recovering from the holiday season, you can find a more affordable option here.
Alternate Universe:
MICHAEL KORS BUTTON FRONT HOODED TRENCH, $127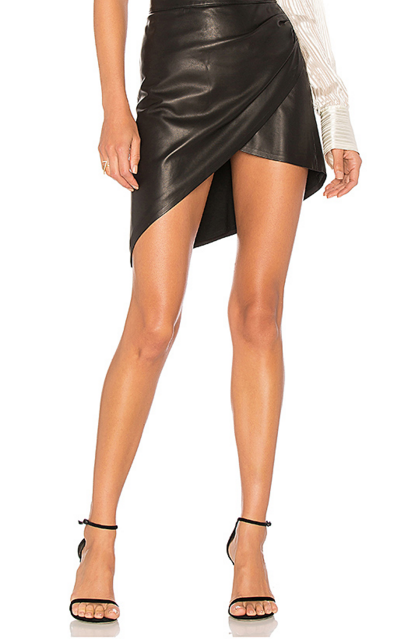 PAIGE ROSIE FREDERICA SKIRT, $550
Full disclosure, I have a thing for leather skirts. Aline, pencil, pleated, and the mini, I have them all but nothing is sexier than a mini and this style is more than just an investment, it is a lifestyle.
4. The Basic Tee
OVERSIZED V NECK TEE, $62
I'm sure we all own basic tee shirts and most likely, a few too many. But none would ever compare to a Monrow tee. You'll never look or feel comfortable in any other tee shirt again. And while $62 doesn't seem like an "investment" compared to others on this list, it surely is for a tee shirt and worth every penny. Promise.
5. The Skinny Jean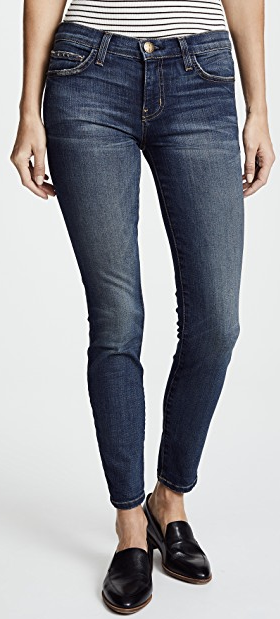 CURRENT/ELLIOT STILETTO JEAN, $196
Let me tell you about the first time I ever slipped on a pair of Current/Elliot jeans at Saks and how I turn my nose up at hard, crunchy, and cheaply produced denim. Sure dropping two bills on a pair of jeans seems like a lot but not when you basically live in them and keep them forever.
6. & 7.
Notable mentions on investment pieces include the little navy dress (the modern take on the iconic staple) and leather clutches (remember my holiday wish-list...that).
Cheers to a new year and investing in the same ole' fabulous you!
What wardrobe staple have you invested in that was worth every penny? Share with us in the comments below!