5 Pumpkin-Infused Products For Glowing Skin
'Tis the season for pumpkin spice, pumpkin pie, and around these parts, pumpkin-infused skincare. Yes, you read that correctly. Packed with B vitamins, vitamin C, E and beta-carotene which is essential in promoting collagen production, improving skin tone and elasticity and even helps improve skin texture. Yes, I am talking about acne. But while we love our pumpkin spice lattes, and strongly encourage one in the name of the season, we've rounded up some amazing pumpkin infused skincare to really get your skin glowing.
1. Illuminating Rosehip & Cranberry Face Oil
While this super hydrating face oil is rich in rosehip and cranberry, it is the organic pumpkin seed oil that helps aid in that youthful glow. Winter months, we are ready.
2. Splendid Dirt - Nutrient Mud Mask with Organic Pumpkin Puree
There is nothing I love more than a good mask. Fresh enzyme-full organic pumpkin puree deep cleanses pores, helps minimize their appearance temporarily (um, yeah), and helps even out skin tone for a clear and radiant complexion.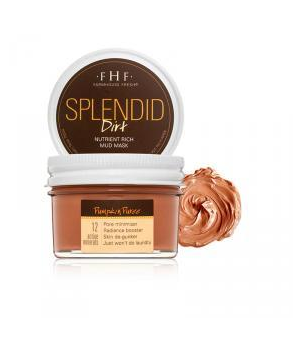 3. Shea Butter + Malawi Sugar Gingered Pumpkin Body Scrub
So this isn't skincare in the traditional sense, and you wouldn't want this on your face but it is 'cuffing' season and our bodies have to be just as silky smooth. And while this is technically a scrub, it is hydrating hours after, leaving your body just glowing.
4. Vitamin B Enzyme Cleansing Oil & Makeup Remover
Lazy girls rejoice, we have no excuse not to take off our makeup before bed, they made it easy for us. This one step makeup remover and face wash helps exfoliate, softened, detoxify and tone. Basically, this award winning cleanser is filled with all the good stuff, including pumpkin seed oil.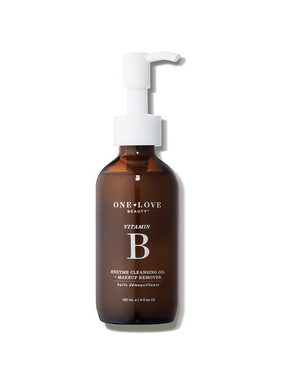 5. Pumpkin Honey Glycolic Mask
This $15 face mask has all the quality without the price tag. This exfoliating mask helps sloth off dull and dead skin and smooths out texture. Who said amazing skin has to be expensive?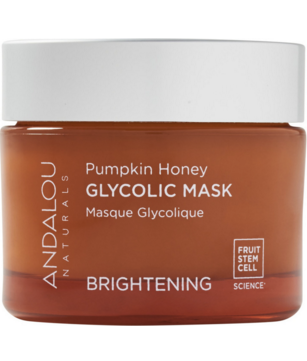 What are your go-to products for glowing skin? Share with us in the comments below.